Product development
Under the recent situation environmental concerns are getting more serious, it's indispensable to consider space-saving, high efficiency, and reduction of environmental load substance in product development. We take this fact seriously and have been working on the development of compact, high pressure, and high efficient hydraulic pump/motor unit using our original design and technology.
Our goal is to develop products which can solve various problems like global environment and aging population combined with the diminishing number of children by proposing to various application such as robot, nursing care equipment, industrial machine, etc.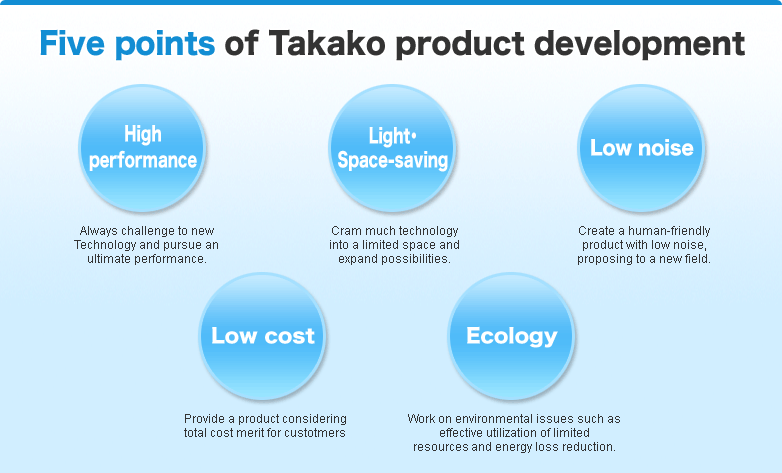 Development obsessiveness
Our axial piston pump uses a spherical valve plate.
Its characteristics are automatic center adjustment. With the characteristics, various product development is realized such as high pressure, high efficiency, from low speed to high speed, etc.
"Huge power with small space"
"Stable efficiency from low speed to high speed"
"Integrated pump unit without hydraulic piping and external tank operating only with electric wiring"
In order to meet different requests from customers, we are challenging further downsizing with development and production technology capability. Also, we will promote to industries not related to hydraulics and solve various problems with customers
Development framework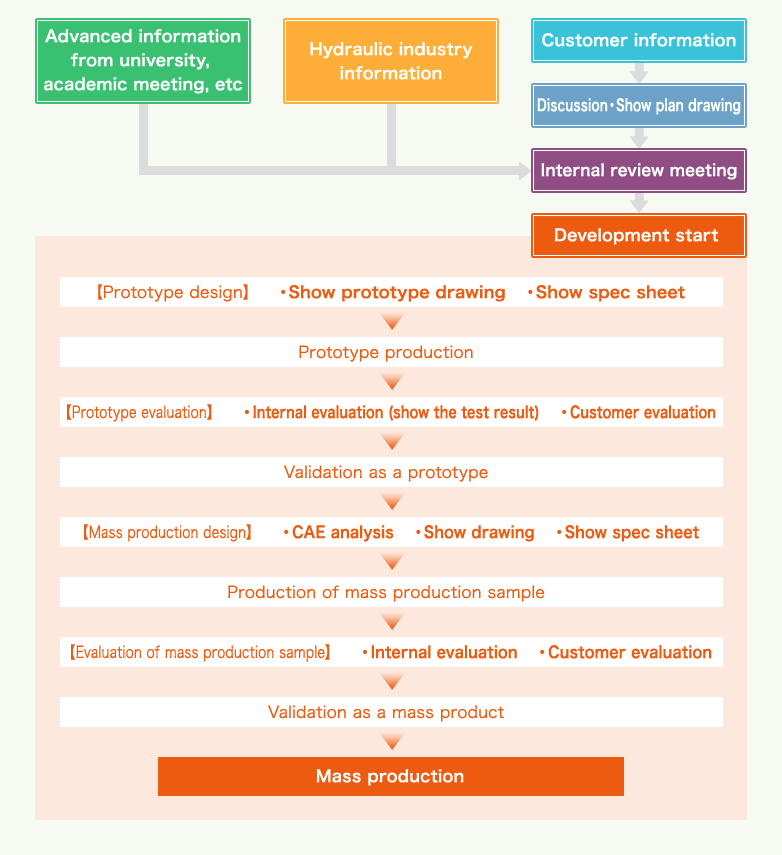 "Product development" -Development of house-brand and OEM product
Development department consists of three sections of design, drawing, and assemble experiment. We will respond to customers' request quickly and appropriately, assuring product quality and shortening development time by using parts interference check with 3D CAD, intensity analysis with CAD model, analysis of stress, flux, and magnetic field with finite element technique, etc.